January 28, 2018, 03:07:53 PM
[caption id="attachment_1653" align="aligncenter" width="127"]

WONDERFUL!![/caption]
When it comes to Grandparents Rights there is a significant question I suggest that Grandparents ask themselves while dealing with the complexity of extended family issues. The question is; How much do you want to pay to be right?
Oh but he/she treats my child so badly.
I have the right to say something.
I will teach them a thing or two.
Read More
January 21, 2018, 09:48:12 AM
GRANDPARENTS STANDING IN A COURT OF LAW
The other day I ran across and article on my Grandparents Rights alert on Google. It was an article from 1983 in the New York Times. The outlook for Grandparents in 1983 was certainly bleak. A sign of real and significant progress since then is that there was a ruling to put the 1982 Michigan Grandparents visitation law back on the books in 2004. This cleared the way fo Read More
January 15, 2018, 04:41:22 PM
www.grandparentsrights.org
"Remember, if death takes a grandparent from a grandchild, that is a tragedy, but if petty vindictiveness and hostilities within a family amputate a grandchild from their grandparents, then that is a shame."
                                                                                           Richard S. Read More
January 12, 2018, 09:33:02 AM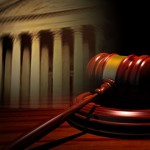 LAST RESORT
In the present landscape of Grandparents Rights we are limited to just a few tools. Most of you reading this have already exhausted the common sense approach of appealing to reason. Whatever the reason for the breakdown in the relationship it is still important that we use all the tools at our disposal.
A good first step is to gather all evidence of your ongoing and meaningful relationship wit Read More
January 02, 2018, 10:10:39 AM
[caption id="attachment_1653" align="aligncenter" width="127"]

WONDERFUL!![/caption]
There would be little need for any Grandparents Rights legislation, family court and/or mediation if it wasn't for all of the power dynamics, manipulation and or perceived slights that seem to permeate families. By the time things get to the point of a "Rights struggle" there has been a lot of water under the bridge. I hear a lot of stories that begin in the Labor and Read More
December 17, 2017, 02:02:40 PM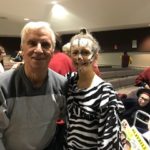 While there does exist more and more case law around Grandparents rights the burden is still on the Grandparent and the state in which the grandchild resides to find and exercise what rights we do have.
I have written extensively on the site about preemptive strategies (ie. my support of my granddaughter in her drama efforts in the photo above),  as well as success stories about legal remedies in some cases. Each day we r Read More
August 01, 2017, 05:27:13 AM
There are things that we can do to exercise our grandparents rights when there are storms of family strife all around us. One evolution in the area of grandparents rights is that in most states Grandparents have a much easier time of showing standing in the courts. This may seem like a shallow victory but it is none the less a hard fought one.
I can't even fathom the Read More
March 08, 2017, 08:12:59 AM
THE WAY IT IS SUPPOSED TO BE
Being estranged from a Grandchild is an arrow t Read More
February 12, 2017, 09:53:59 AM
[caption id="attachment_1181" align="aligncenter" width="150"]
           FAMILY[/caption]
One sure fire way to make sure your Grandparents Rights stay in tact is to meet the family of your Grandchildren right were they are.
I realize that sounds like a blinding glimpse of the obvious but it is an oft overlooked area of human relationships. I learned this in, of all places, a management communication seminar years ago. The situation was;  yo Read More
February 07, 2017, 10:12:54 AM
As Grandparents we have earned the right to think it is all about us. We also have the right to think it is all about our grandkids. The truth is, when it comes to Grandparents Rights it IS all about the parents.
I have to remind you that I am only the messenger. I also hate to inform you but this has less to do with fairness, which is in the eyes of the beholder, and all about what is SMART. I will warn you that, when it comes to Grandparents rights, smart is often really, really hard.
Since the law is not on the side of the grandparents my own approach is to reframe the issue. I choose to keep the goal, (The best interest of the Grandchild), front and center. If you wish to spend more time with your grandchildren then you may have to let go of a lot of "STUFF". Read More